Want to know how Canadian youth use online tools? Check out this infographic that charts over 5,000 students from grade 4-11 across Canada. How do you compare?
Infographic from Media Smarts: Canada's Centre for Digital and Media Literacy.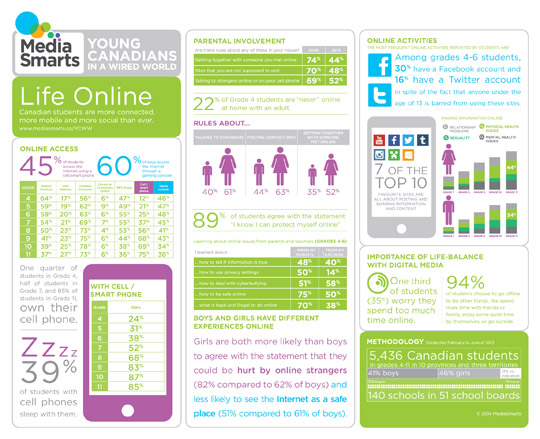 Want to learn more? Check out the SlideShare or the Full Report.